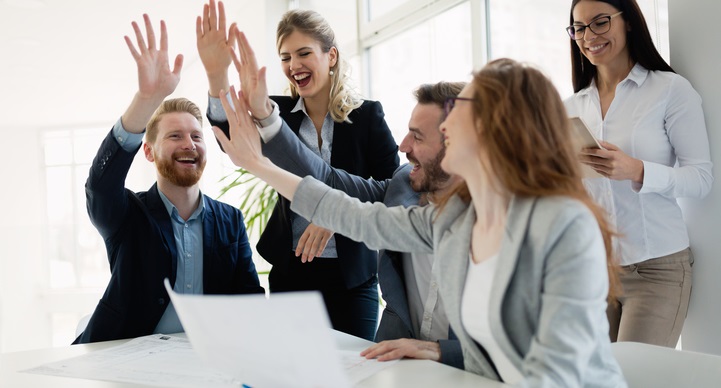 In Italy are the Hilton, ConTe Assicurazioni and American Express, in America instead Keller Williams Realty , Nike and Total Quality Logistics . The eighth edition of the research conducted by CareerBliss – a California recruitment company – which sheds light on the happiest US companies to work in 2018 is out . A healthy and serene business climate, satisfied employees, productivity to the stars: these are the characteristics of the companies where you are better off. 
The research interviewed tens of thousands of employees and asked them to assess employers on some key factors, such as: resource managementand the relationship with them, the work environment, retribution , gratification both at work and as an opportunity for growth . The result was a list of 50 perfect companies: here are the top 5 . 
The first place is by Keller Williams Realty . The company in Austin, Texas, has 175,000 agents in over 900 metropolitan areas and claims to be the largest real estate franchise in the world by number of commercials. An employee of Keller Williams Realty said: "One of the biggest advantages is the way our company promotes the working group. All employees are encouraged and supported to be in control of their growth and career paths . " 
The king of sneaker Nike is in second place, remains one of the most valuable brands in the world , and is going through a big digital transition, in as more and more consumers buy online. in June announced the initiative "NIKE direct": the company is looking to sell more products directly to consumers through the site and the shops, rather than relying on traditional retailers like Footlocker. 
Total Quality Logisticsinstead, he won the third step of the podium. The Cincinnati transport company is North America's second largest freight brokerage company and has the ability to connect customers with a network of over 60,000 carriers. Technology and customer care are the weapons of its success. 
Adobe is the fourth happiest company, according to CareerBliss. The Silicon Valley technology giant invented PDFs and launched them in 1993. It claims PDFs have reduced environmental impact by 91% and produced 90% savings compared to paper-based processes . And Adobe Photoshop software is used by 90% of creative professionals. "The atmosphere is highly collaborative and energizing. People have always been friendly and helpful, "wrote an interviewed employee.The 
pharmaceutical giant Amgen is in fifth place.The drug for arbrite Enbrel is its best-selling product, with revenues of nearly $ 6 billion in 2016 alone " The balance between work and private life is fantastic. Working for Amgen is very rewarding because you have the chance to see the positive impact that your work has on the lives of patients, "said a West Coast employee.